Private offices and open workspaces are reinvented year after year. 2018 will be no exception with 6 major trends to watch in the office furniture industry:
1. Work borders are blurred.
With the evolution in the way we work, of our experiences and the influence of the "start-up" culture, the lines separating our work, personal and leisure lives continue to become blurred.
Some leading employers are offering employees original spaces for relaxation or collaboration including specialized coffee counters, teepees, swings or even a Ping-Pong table in the center of the cafeteria like here: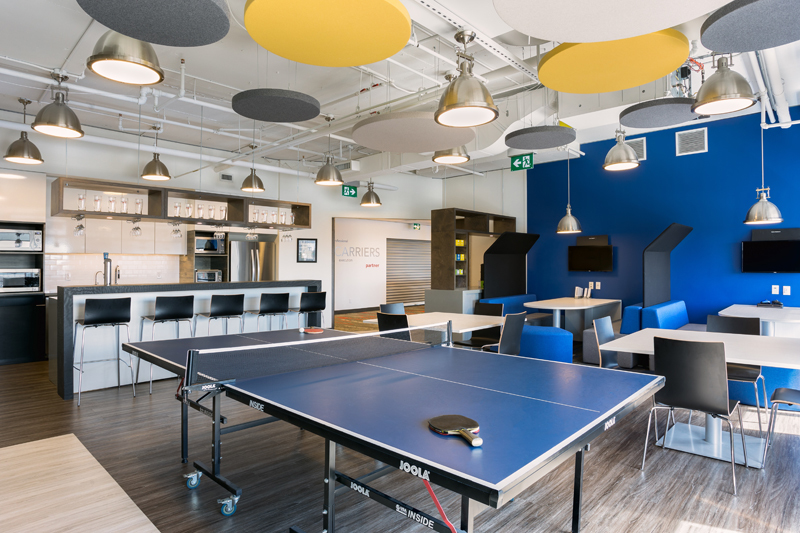 2. Spaces are defined by the activities of the individual rather than by their functions in the company. 

Space design must be as fluid as the teams themselves to encourage a non-hierarchical, dynamic environment composed of continuous movement, extensive interactions, team-building efforts and innovations.
This transformative model reflects the millennial expectation of a work environment. What's more, it is estimated that in 2020, millennials will outnumber the boomers in the labor market.
The practice of assigning personal desks is also declining, due particularly to the cost of real estate, the fact that more and more employees working off site and the increase in office outsourcing. This trend leaves the option of creating open office spaces that do not resemble anything we are used to, such as seen here in the Verizon offices.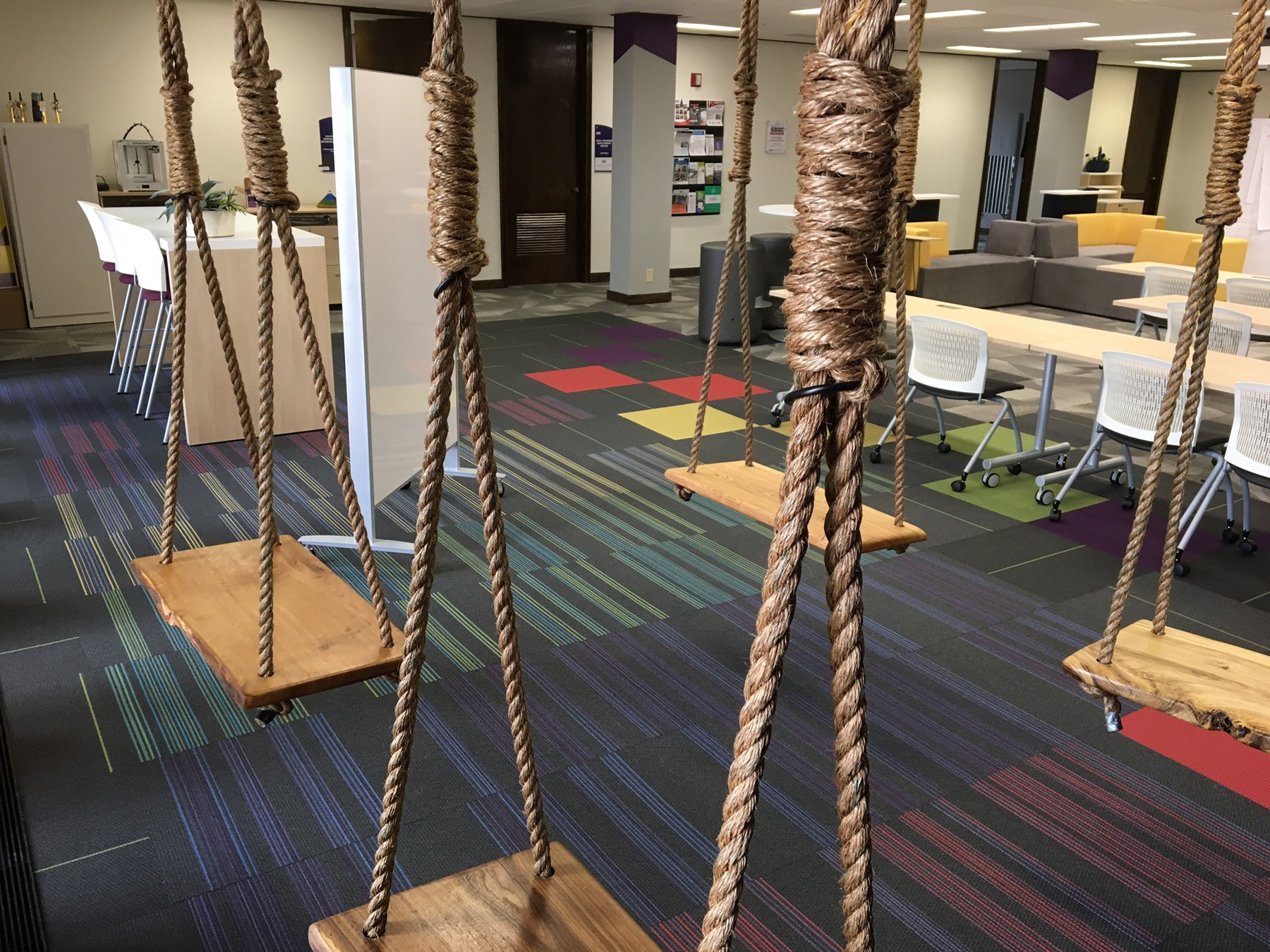 3. More social spaces.

According to some studies, the majority of office employees are at their desk only 40% of the time with the rest of their time spent in meetings, collaboration, etc. Informal spaces are also strong motivators in the attraction of new employees as well as the retention of current employees.
Head offices such as those of Facebook and Google inspire other managers to reinvent their work environments to assert or advance their role as leaders.
4. Technology will continue to influence the way we work and space planning.
All sectors are influenced by the significant gains in productivity and collaboration due to the integration of technology in the workplace. The artificial intelligence revolution is upon us. We already have integrated screens in most meeting and communal spaces.

The emergence of wearable technology that monitor health and movement are having an impact on our habits. Thanks to these tools, like smartwatches and fitness trackers, we can be alerted to the need to change our position and move. These technologies, combined with sit-stand furniture and adjustable tables, convey a whole new way of thinking about workspaces.
5. Clients will continue to want to customize their furniture.
Office furniture design is being inspired by residential design, social spaces are growing and the sharing of pictures on social media is inspiring more and more design. This is having an influencing effect on architects and designers as well as end-users, increasing their desire to customize their work space.  
This trend leads the creation of custom and original offices, like this custom shared table Artopex designed and manufactured for the offices of EDP: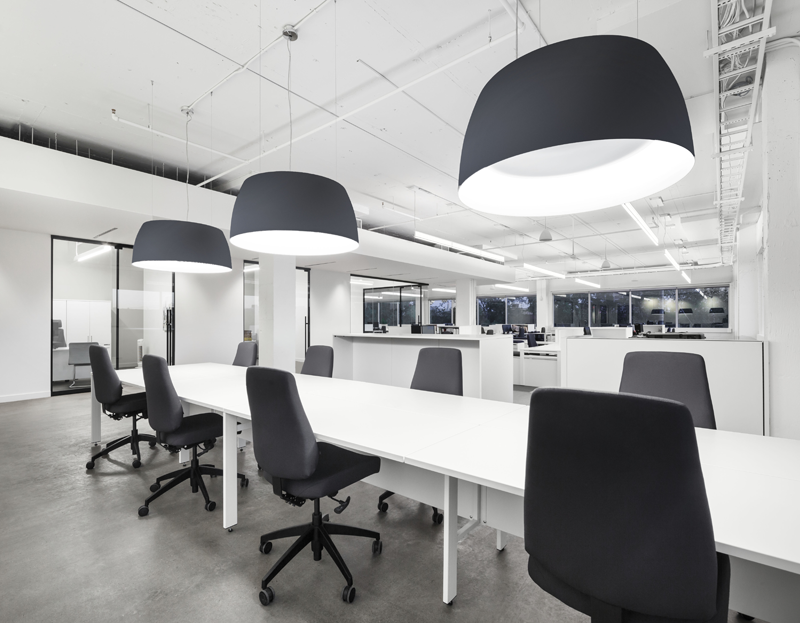 6. The emergence of virtual offices (at home) as well as collaboration with freelancers and office outsourcing is growing.

The virtual office movement is not over. The number of people who want to work remotely or contractually is growing and companies will increasingly use these experts to complement their teams, particularly because of recruitment issues and the high cost of commercial real estate.