Universal Glass Protective Screens
A versatile and quality solution
Today's work environment needs to combine safety and productivity. Artopex new collection of universal glass protective screens meet these needs and have been designed to adapt to any type of environment where a physical distance between individuals is required. The different screen models can easily be integrated into an existing workstation, reception desk, or a cafeteria table, without compromising the aesthetics of the work environment.
Offered in a closed or transaction version, which includes a 4-inch opening under the screen to allow the passage of small objects or documents.

U-shaped protective screens are offered in three models according to the level of protection and the desired style, to compliment your space.
Screens are made of 1/8'' tempered glass.

Levelers and adjustable feet allowing a 1 ½" adjustment for the freestanding lateral models.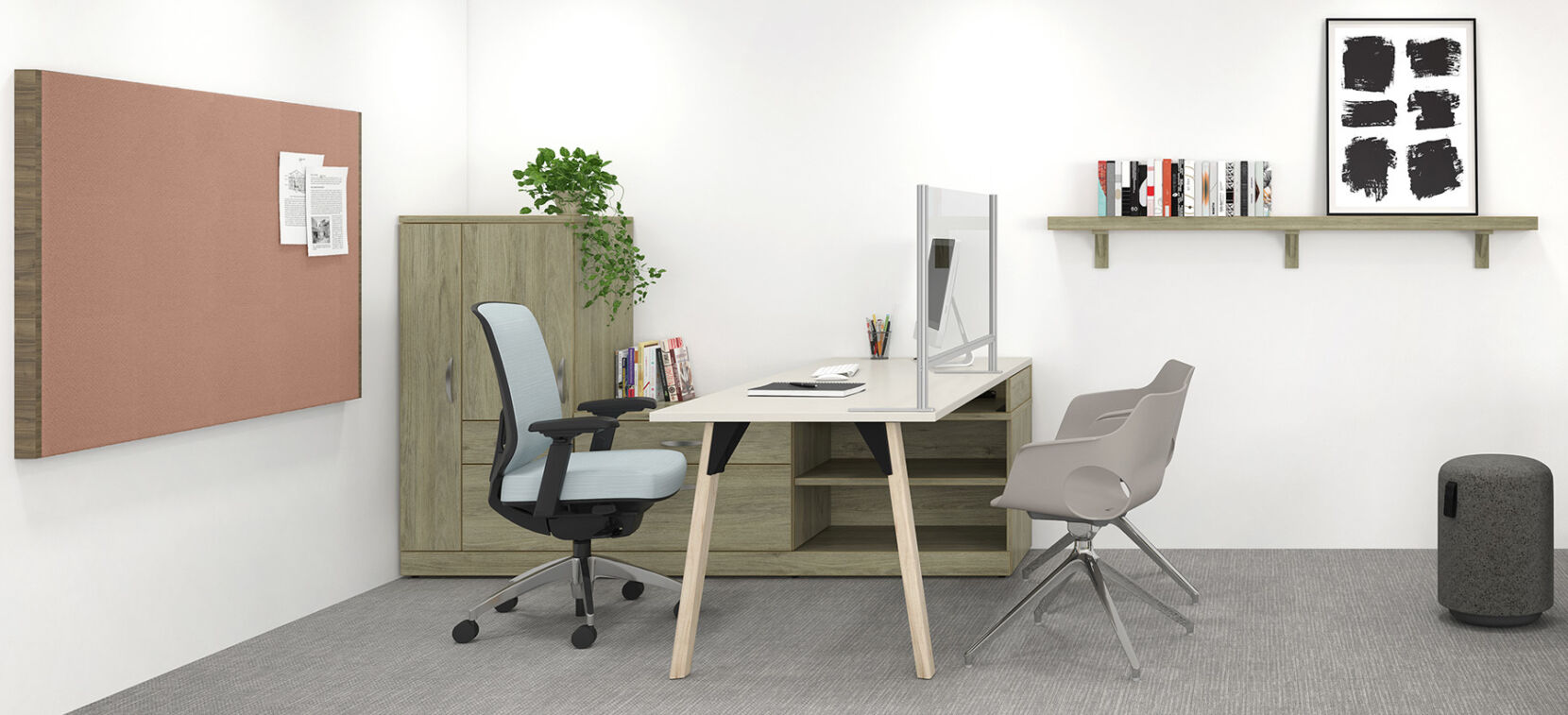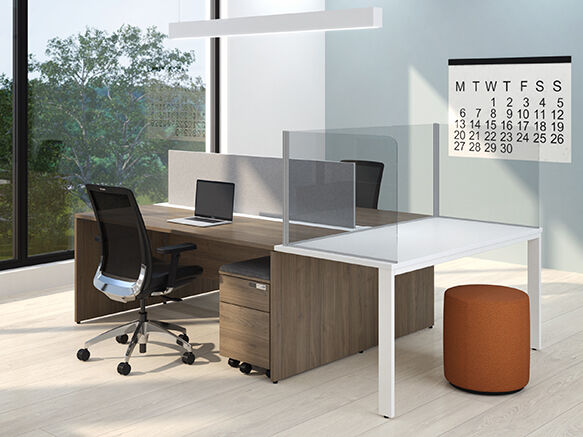 "U" Shaped Glass Protective Screen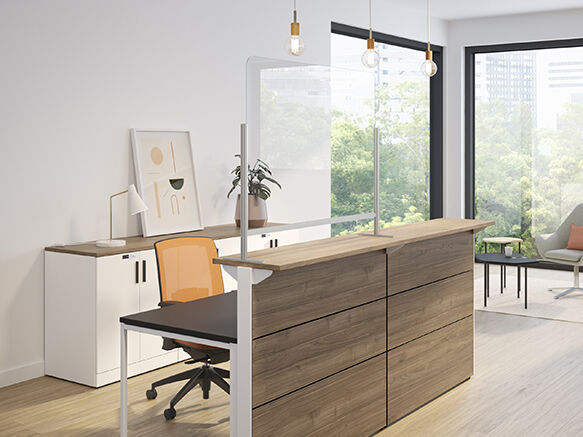 Transaction Glass Protective Screen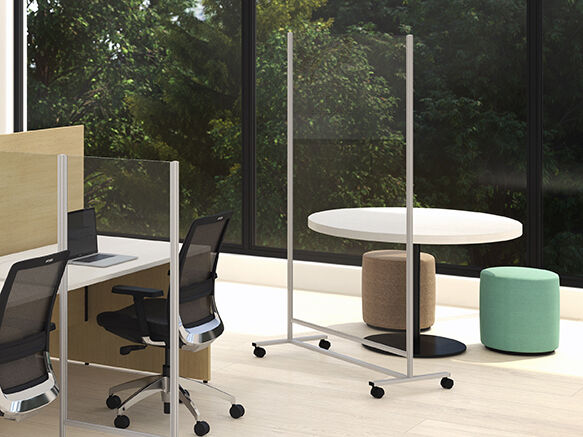 Freestanding Glass Protective Screen
Resources
Charmed by the Universal Glass Protective Screens collection? Consult our support documents and image bank for more information on this collection. Didn't find what you were looking for? Contact our Customer Service Team.
Price List
I'm already an Artopex member
I don't have an account yet.
Obtaining an account takes up to 72 hours (business days only, Customer service opening hours, from Monday to Friday, between 8 A.M. and 5 P.M.).
Request an access
These collections may interest you...