We present the new environment of a young management company located in Terrebonne: Oliva Capital.
The youthful, casual and cutting-edge design of Oliva Capital's new work environment is definitely a beauty. This Quebec-based company wanted to include spaces that encourage collaboration and connections between employees and clients. There is a music corner, pool table and golf space right in the office. The comfort and style of the Artopex furniture complement the design.
This project is a collaboration with our dealer, Équipement de bureau Joliette (EBJ) and the talented designer, Sarah Brown.

Discover in these photos a new office that will certainly inspire many!

Collaboration and relaxation area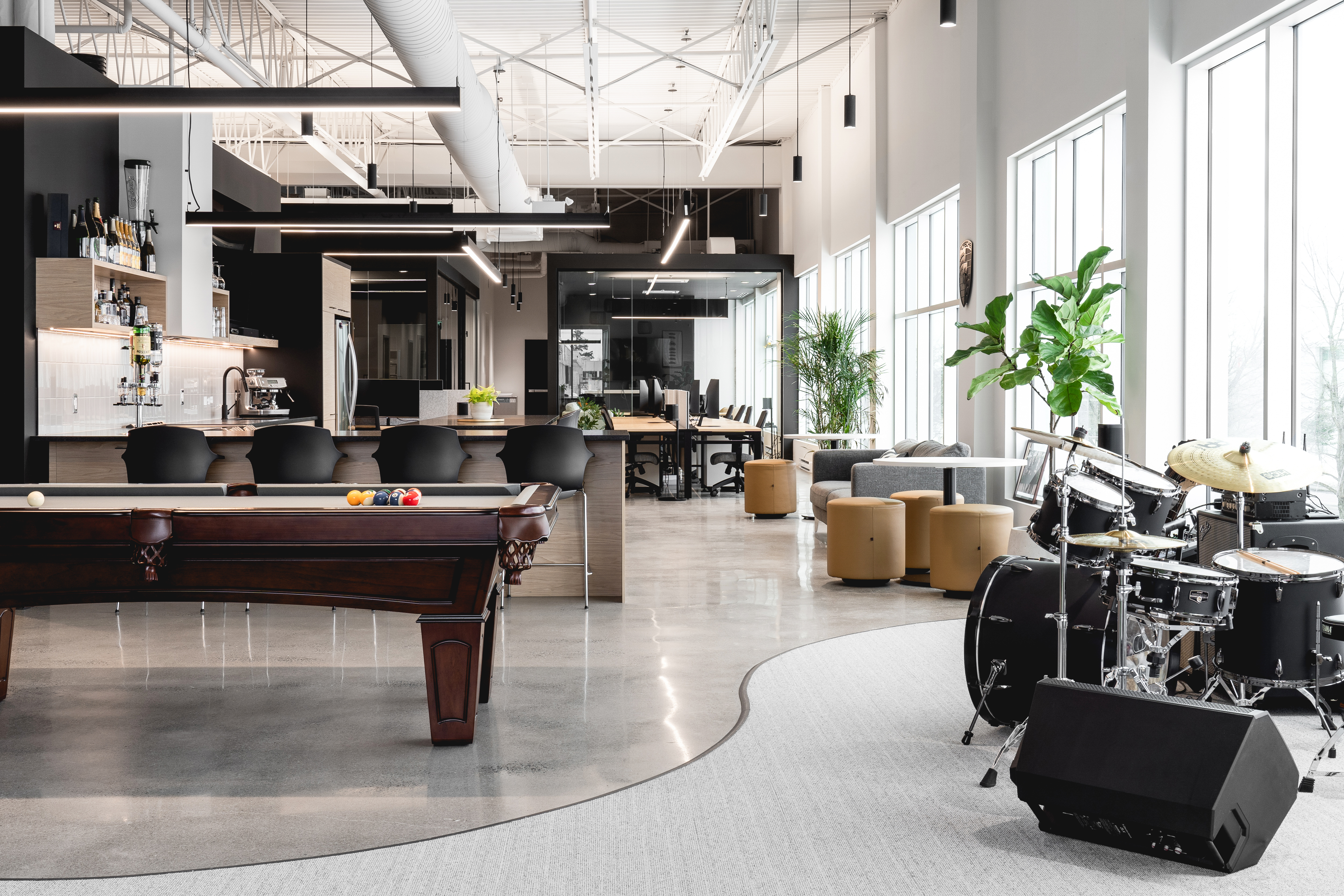 Products featured in this photo:
Stool chairs: Frill, Black, seating enhanced with a cushion -Turner Sandstone fabric (TAGD), 4-leg base stool
Elements: Elements Dynamiques, Turner Sandstone (TAGD) fabric
Collaboration tables: Take Off Conference, Willow Grey laminate (WG), tubular leg and round base plate
Open space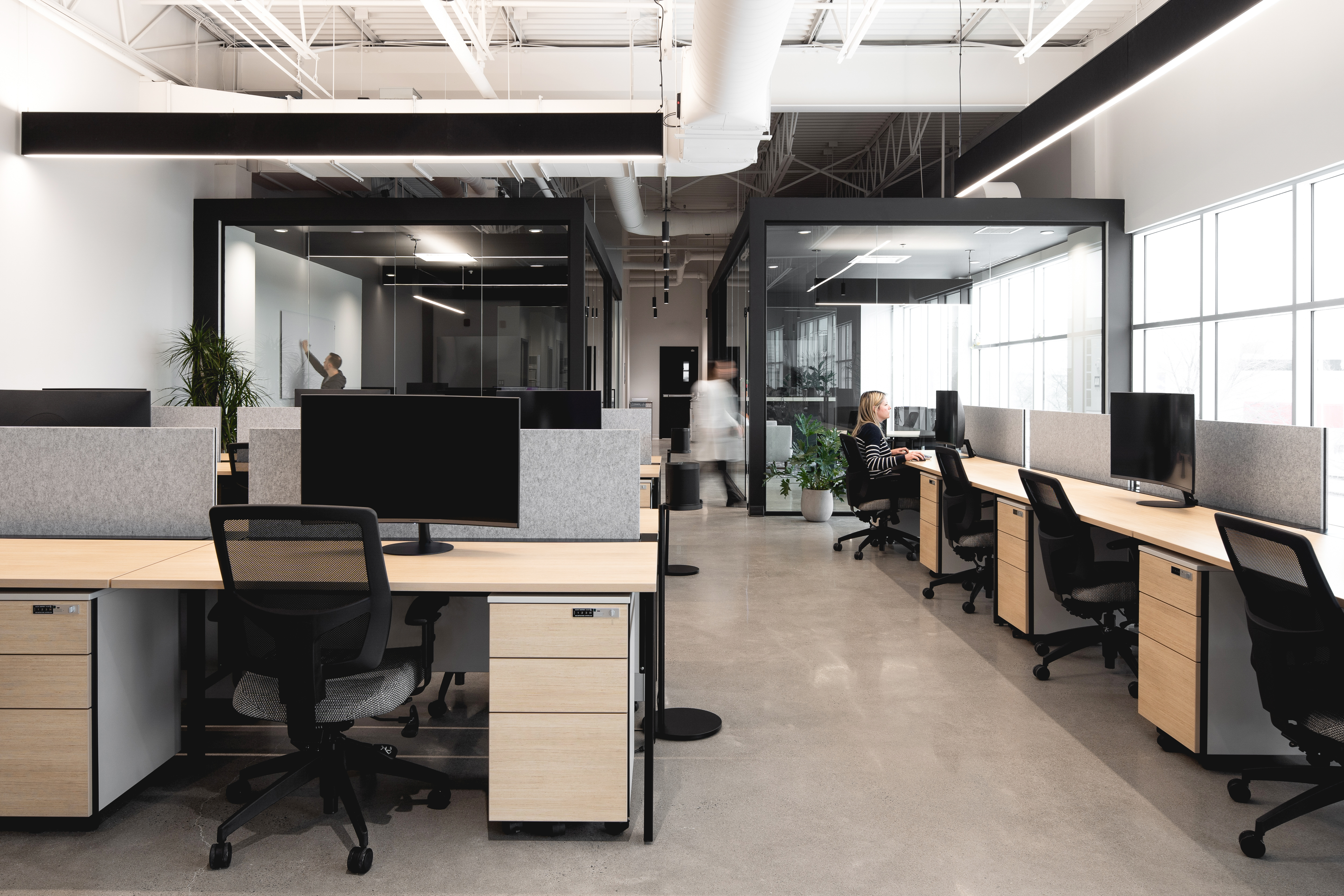 Products featured in this photo:
Conference room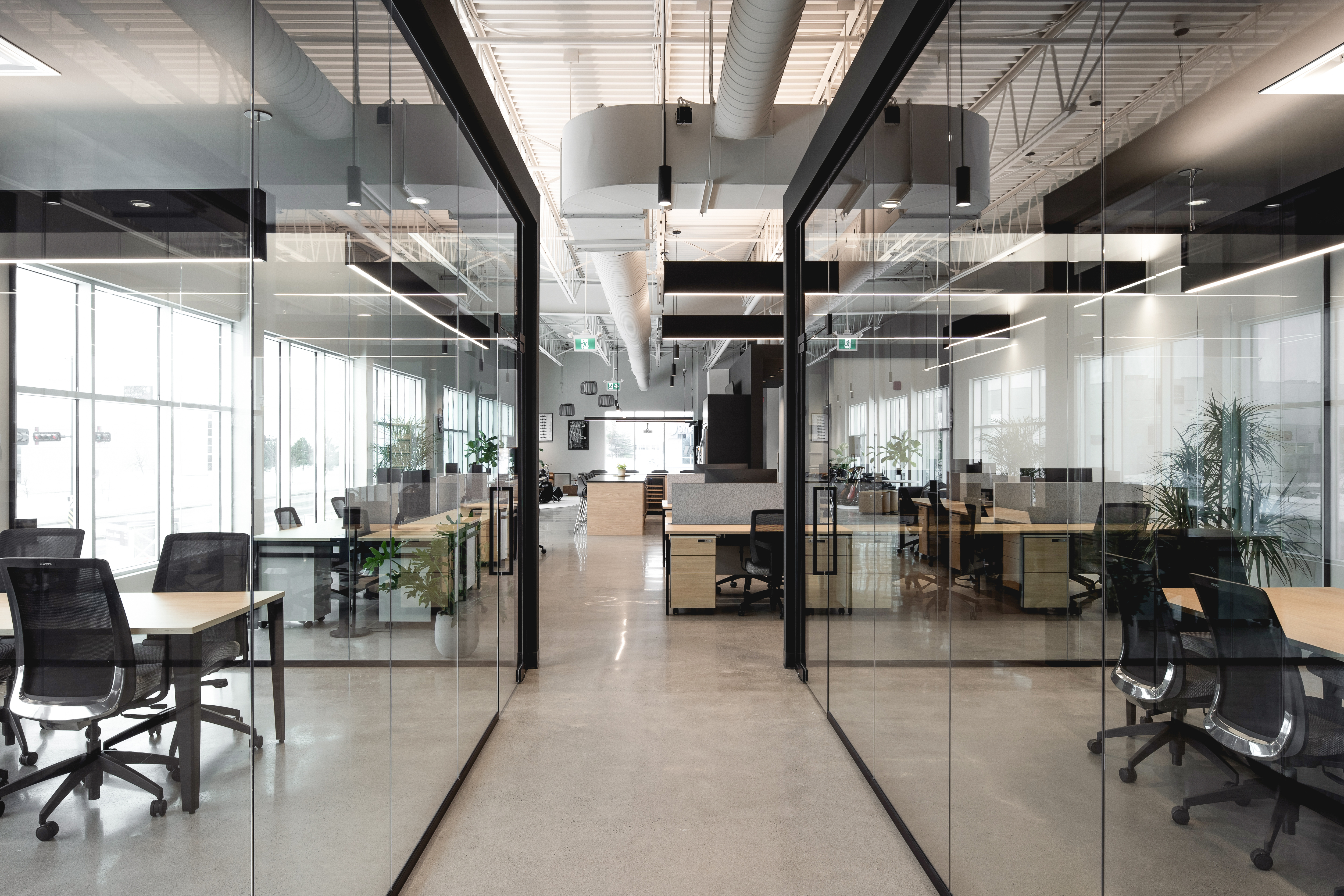 Products featured in this photo:
Chairs: Blitz, Louis Wind 93 (TCMN) fabric, Black mesh (MS06)
Table: Take Off Conference, Douglas Pine laminate (DP), black metal legs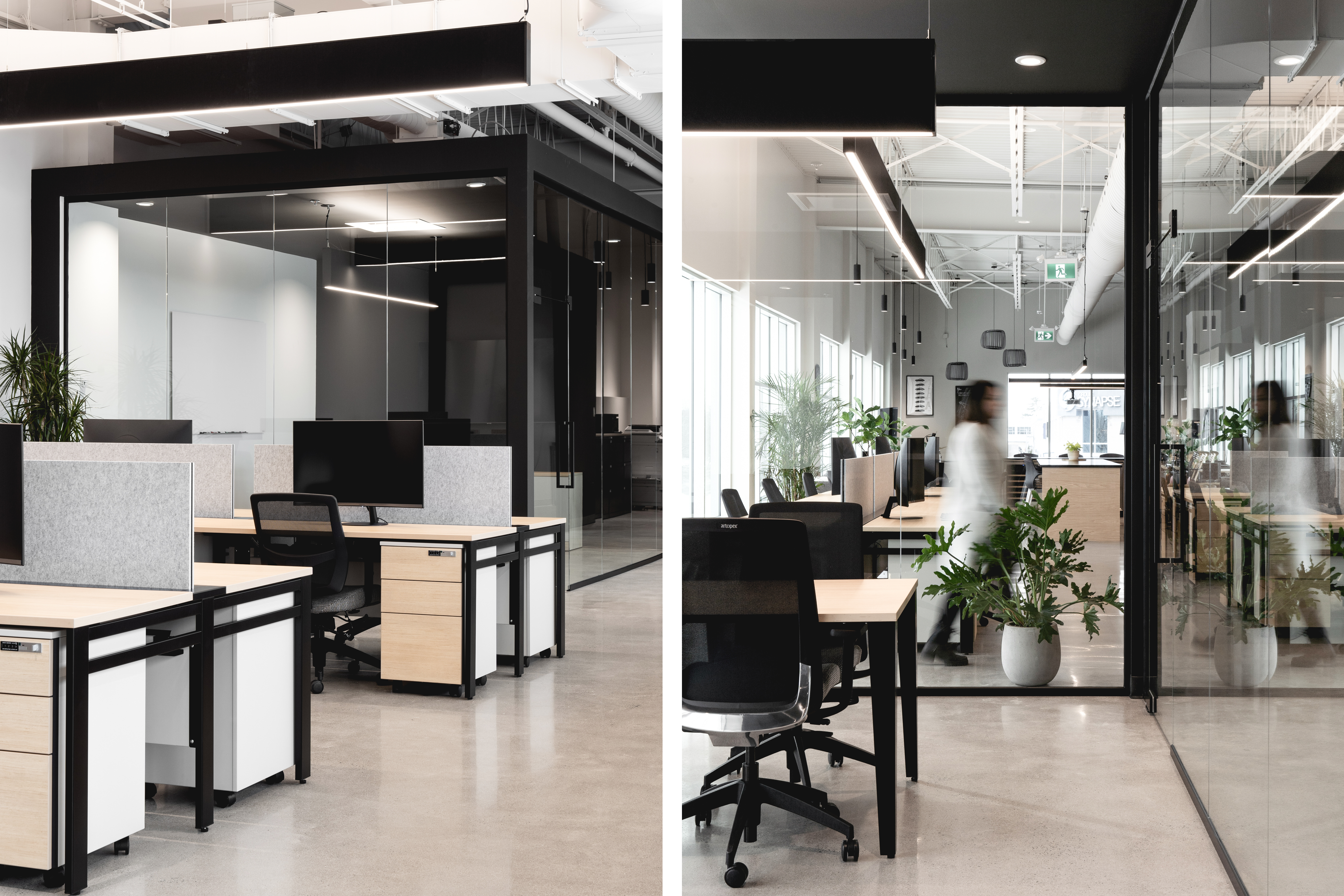 Congratulations to the people involved in this project, who succeeded in creating an attractive space that appeals to both employees and clients!

To download the photos, click here!