A tables collection that fosters well-being and improves posture
This adjustable table model benefits from an electrical system with two or three motors, depending on the configuration, so that height adjustment is quick, precise, and quiet. Three different heights can be programmed into memory. Adjustable table covers allow you to customize the style of your desk by adding one or two modesty panels, storage, or leg holsters. Adjustable tables are perfect for both a private space and an open space with shared tables.
Consult the good practices guide for the optimal use of your adjustable table!
2 or 3 quiet start motors integrated into the legs for quick height adjustment.

Digital control pad with 3 programmable height settings.

Various accessories can be added to hide the leg (s).

3-section telescopic legs to accommodate a wider range of users.
Benching configurations possible with adjustable tables by integrating components from other Artopex collections.

Indoor Advantage Gold and LEVEL 2 certified.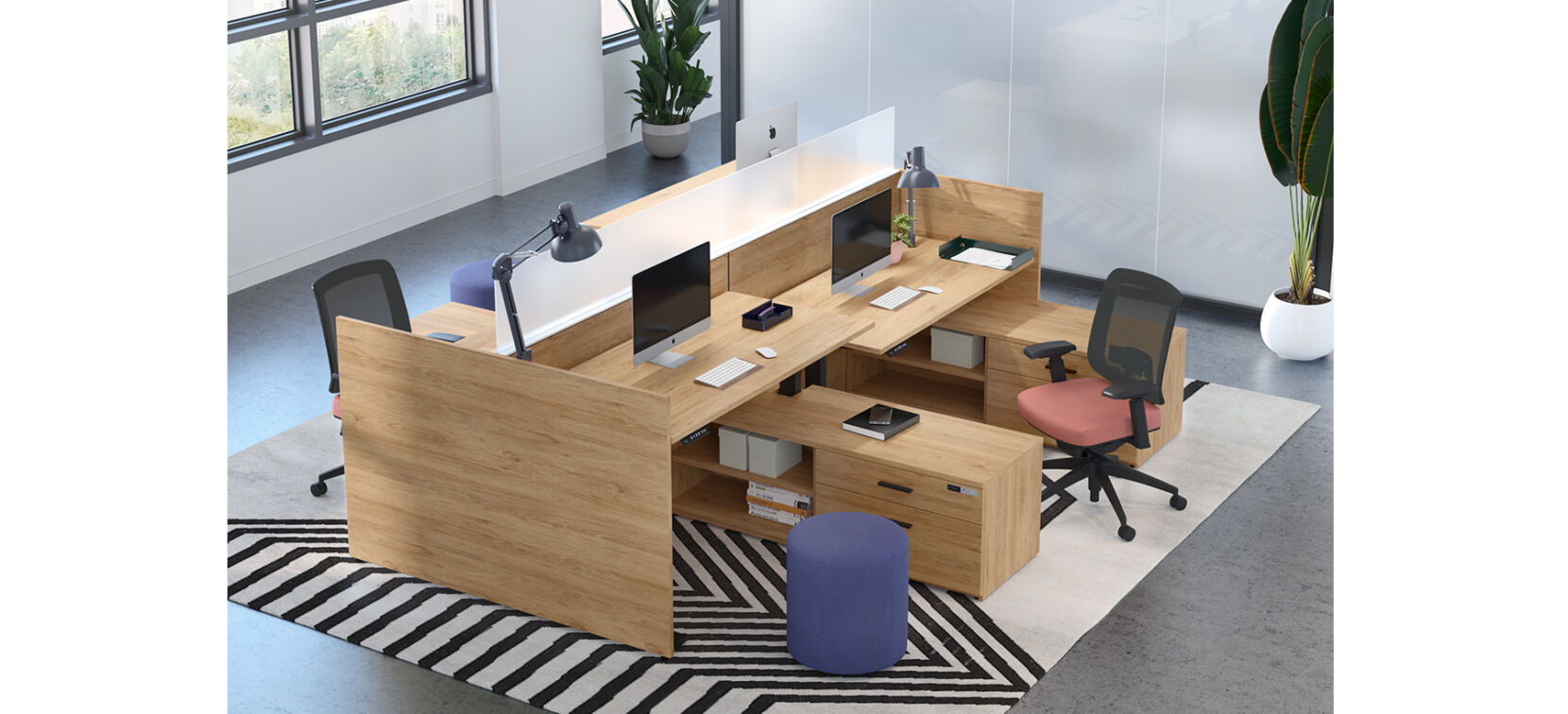 Explore the finishes, textiles and components of Adjustable Tables
Resources
Charmed by the Adjustable Tables collection? Consult our support documents and image bank for more information on this collection. Didn't find what you were looking for? Contact our Customer Service Team.
Price List
I'm already an Artopex member
I don't have an account yet.
Obtaining an account takes up to 72 hours (business days only, Customer service opening hours, from Monday to Friday, between 8 A.M. and 5 P.M.).
Request an access