A solution for open spaces
More versatile than ever, Artopex's Axel tile system is ideal for open-plan workspaces. Inspired and ingenious, this integrated solution allows you to create environments that are full of authenticity and movement.
Axel offers innovative workstation configurations that naturally combine individual and collaborative work.

Also offered under the heading "Architectural Products", Axel Pavilions can be used to create different meeting areas, relaxation areas, private offices, etc.

The extended choice of finishes (laminate, felt, acrylic and fabric) provides high design flexibility.

Ambient noise management is improved with the acoustic fabric and felt tiles.
Axel offers efficient electrical wiring and cable management.

A new Grade A fabric card, available at competitive prices, is now offered to customize tiles.

LEVEL 2 and Indoor Advantage Gold certified.

Axel has been awarded with a Good Design Award 2020.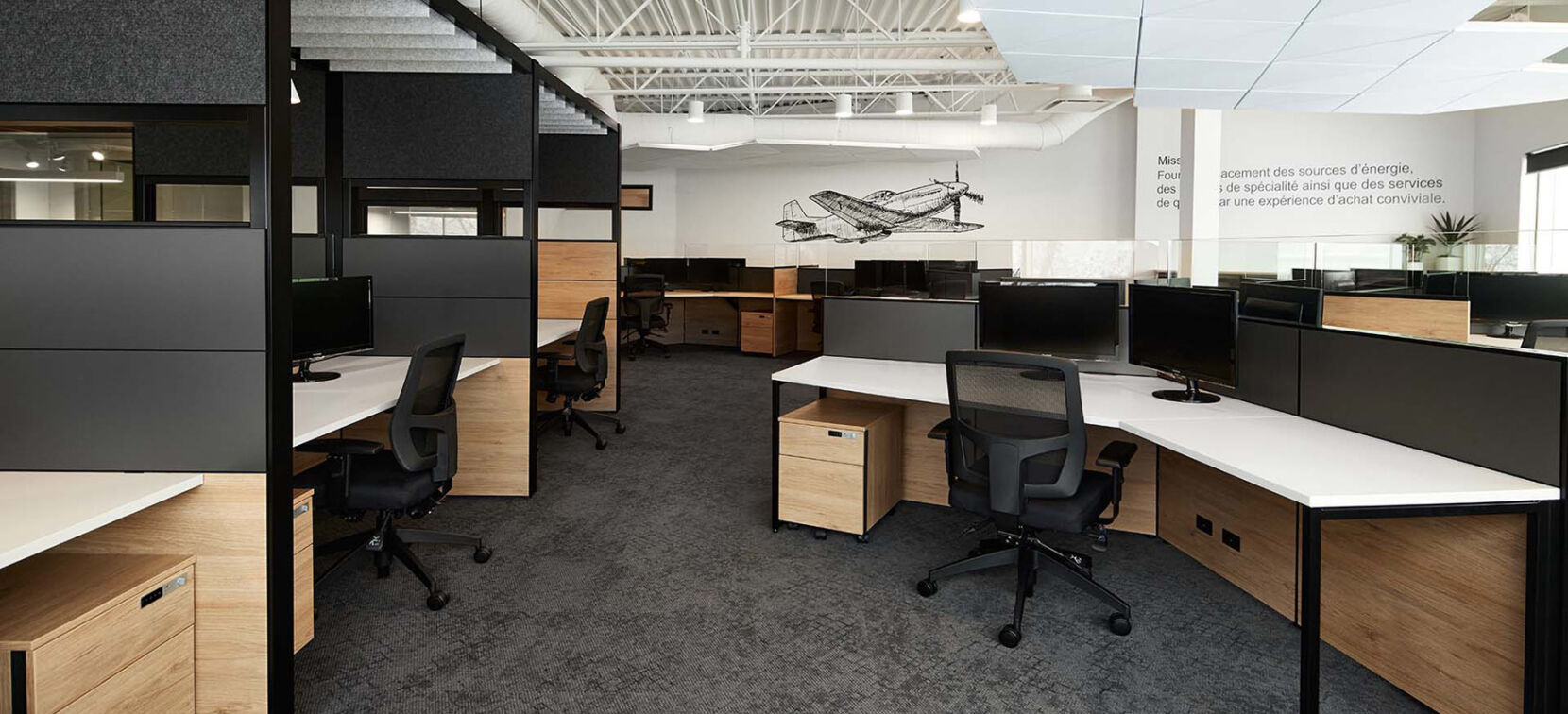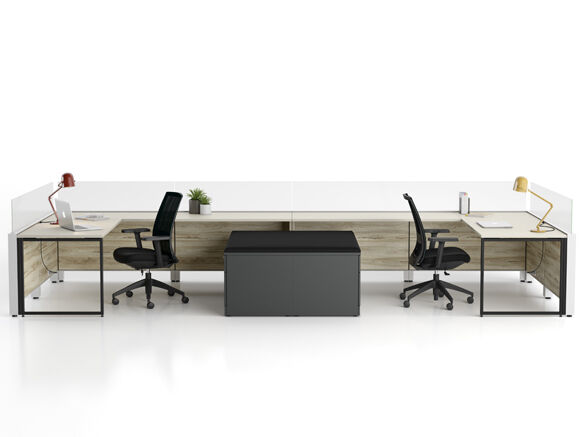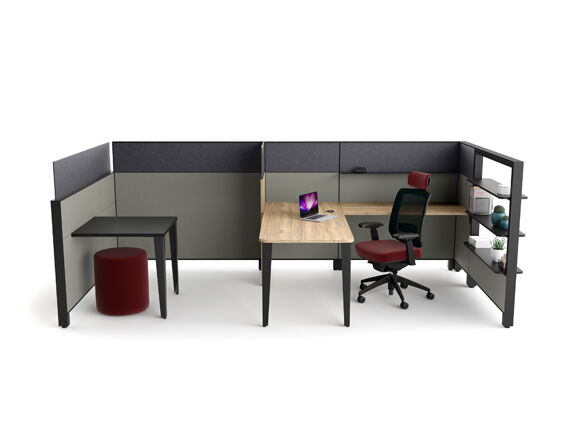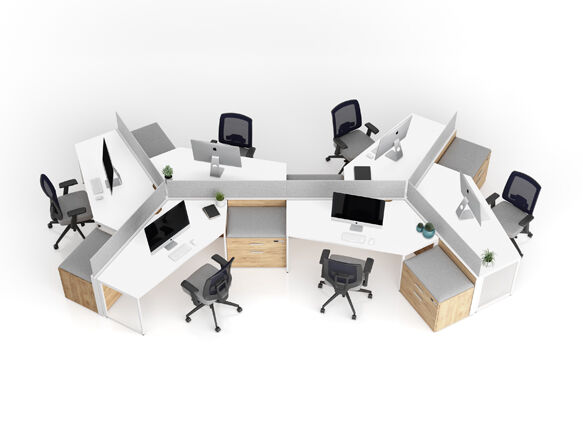 Axel 120-degree workstations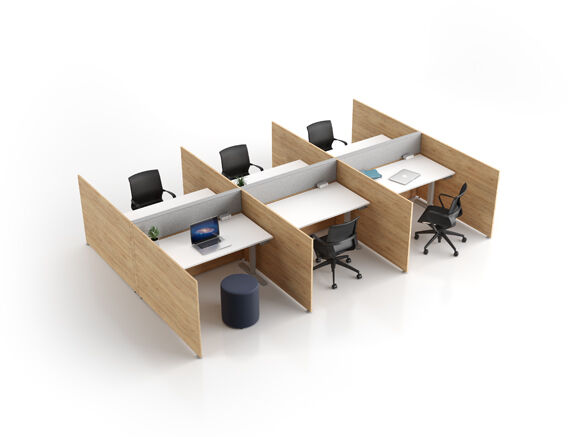 Axel workstations with adjustable tables
Explore the finishes, textiles and components of Axel
Resources
Charmed by the Axel collection? Consult our support documents and image bank for more information on this collection. Didn't find what you were looking for? Contact our Customer Service Team.
Price List
I'm already an Artopex member
I don't have an account yet.
Obtaining an account takes up to 72 hours (business days only, Customer service opening hours, from Monday to Friday, between 8 A.M. and 5 P.M.).
Request an access