Your solution of business reception furniture
Present your company in its best light with business reception furniture by Artopex. The Reception furniture collection includes three styles each with its own distinct design and selection of materials and finishes.
Design, material and finish choices from three series – RZ1, RZ2, RZ3.

Customize the design with embossed or perforated metal panels, combinations of materials and finishes, glass surfaces, etc.

Factory assembled sections are installed without the expertise of a carpenter.

Metal-to-metal connections for durability and ease of installation/reconfiguration.
Integrated options for electricity and cable management.

An optional metal kick plate protects the laminate façade and facilitates maintenance.

Indoor Advantage Gold and LEVEL 2 certified.

Now available with our Lazer Edge technology.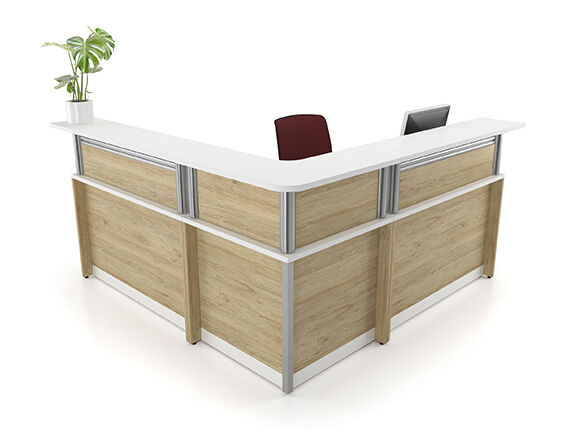 The RZ1 series stands out with its transaction shelves supported by aluminum posts. Acrylic, laminate, and metal accents, with or without embossing, or accessory bars can
be integrated into the reception workstation.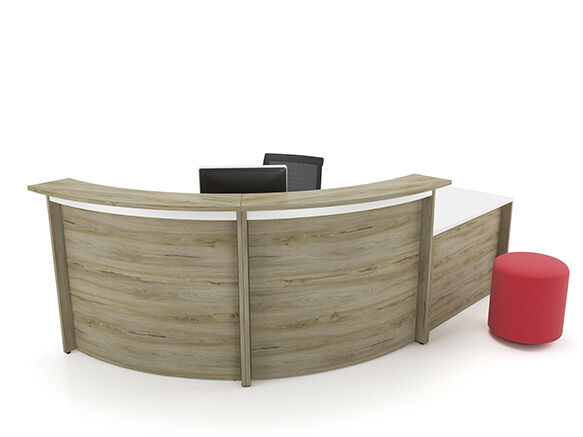 The RZ2 series, composed of straight or curved tables and transaction modules, is characterized by a decorative metal band located under the transaction shelf. Adding
accessory bars or tackboards inside the modules adapts the workstation to the user's needs.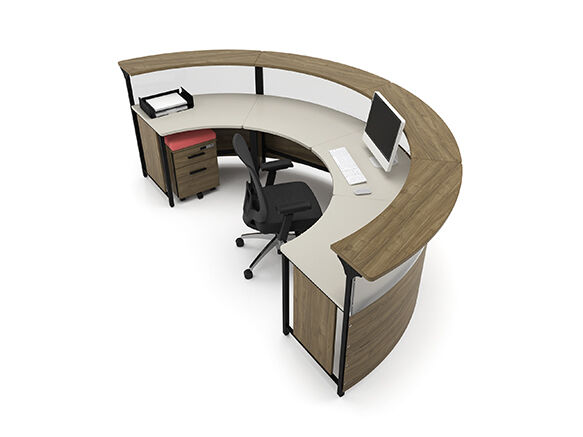 The front of RZ3 reception workstations is divided into three sections of tiles. The laminate, metal, or acrylic tiles offer a personalized design for the workstation.
Explore the finishes, textiles and components of Reception
Resources
Charmed by the Reception collection? Consult our support documents and image bank for more information on this collection. Didn't find what you were looking for? Contact our Customer Service Team.
Price List
I'm already an Artopex member
I don't have an account yet.
Obtaining an account takes up to 72 hours (business days only, Customer service opening hours, from Monday to Friday, between 8 A.M. and 5 P.M.).
Request an access