A space within a space
With its ingenious design and multiple finish combinations, the Axel Pavilion is the perfect solution for integrating work or meeting area into an office space. Its vertical walls and upper structure simply define the space, creating an inviting and unifying environment.
Using Axel System components, the Pavilions allow to design meeting zones, respite rooms, private office, etc.

The extended choice of finishes (laminate, felt, acrylic and fabric) provides high design flexibility.

Ambient noise management is improved with the acoustic fabric and felt tiles, and the slated ceilings with acoustic felt.
A new Grade A fabric card, available at competitive prices, is now offered to customize tiles.

LEVEL 2 and Indoor Advantage Gold certified.

Axel has been awarded with a Good Design Award 2020.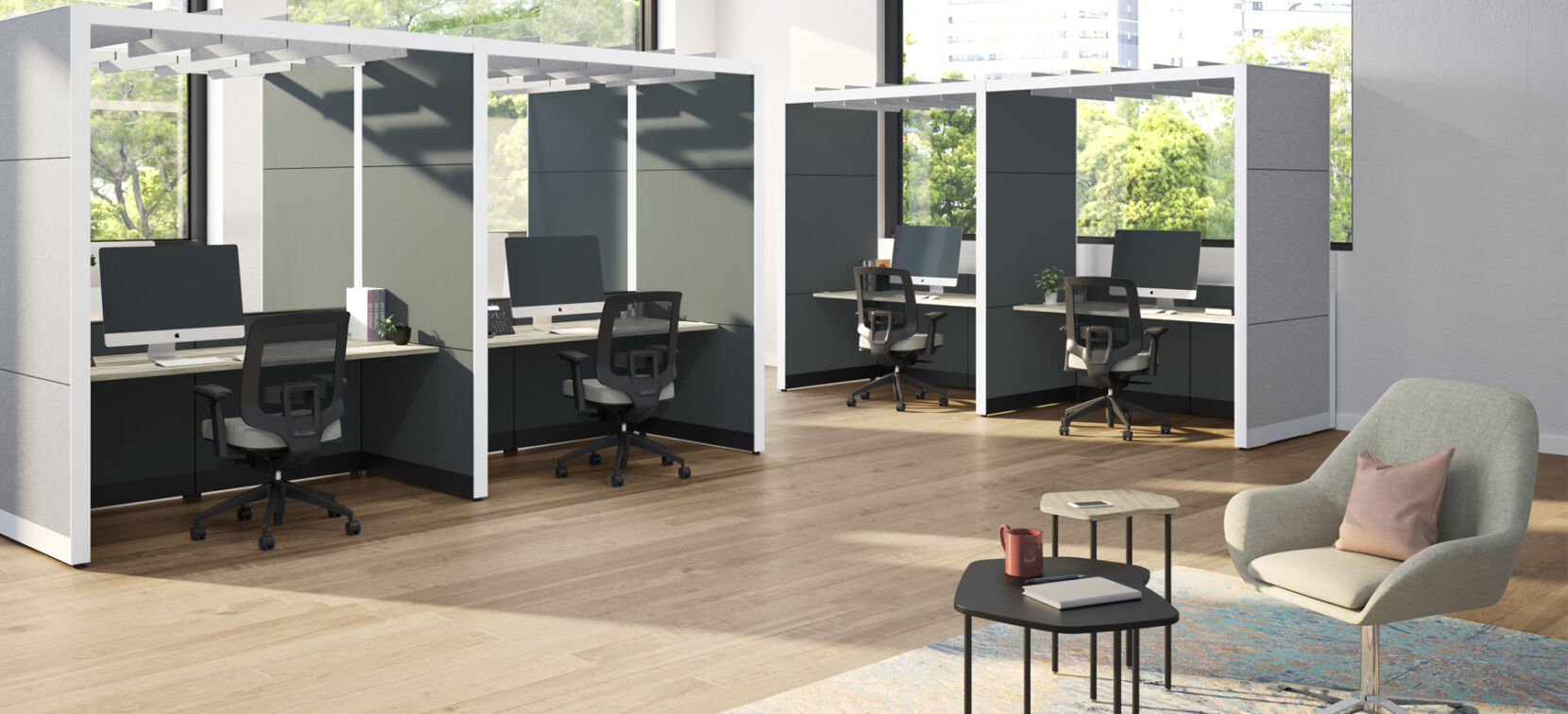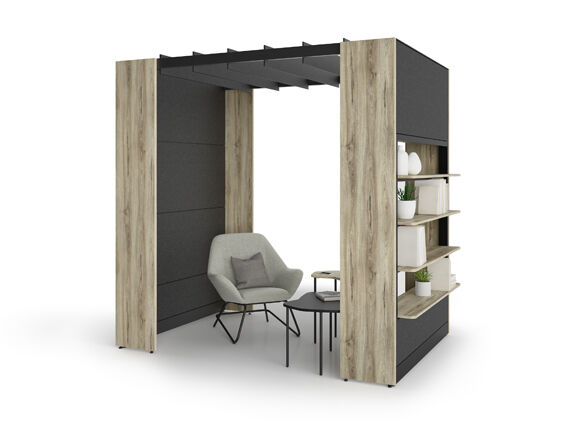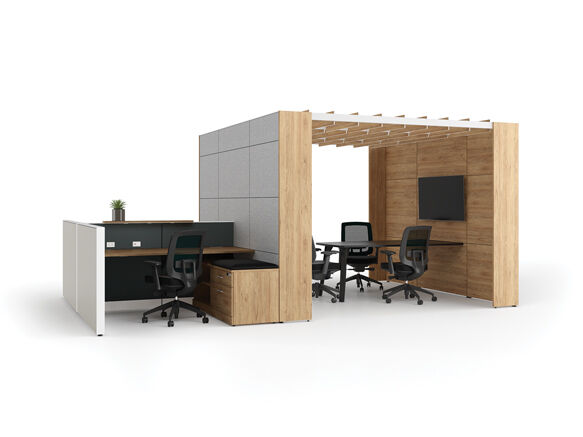 Axel pavilion and workstation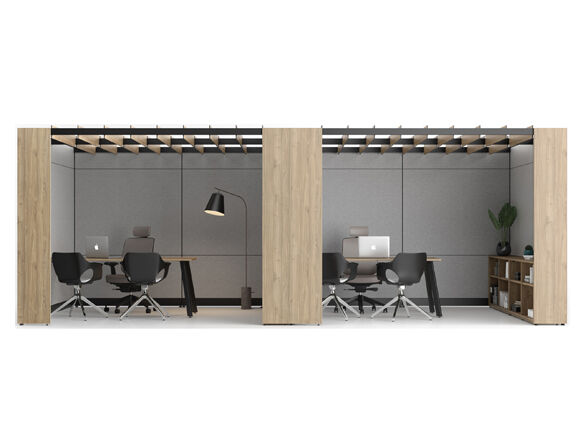 Axel pavilion executive offices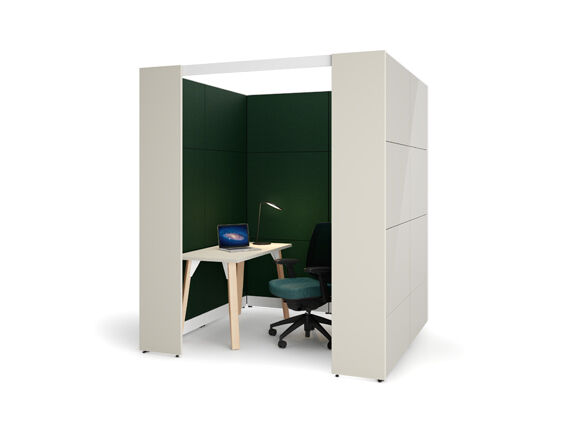 Axel semi-enclosed pavilion office for individual work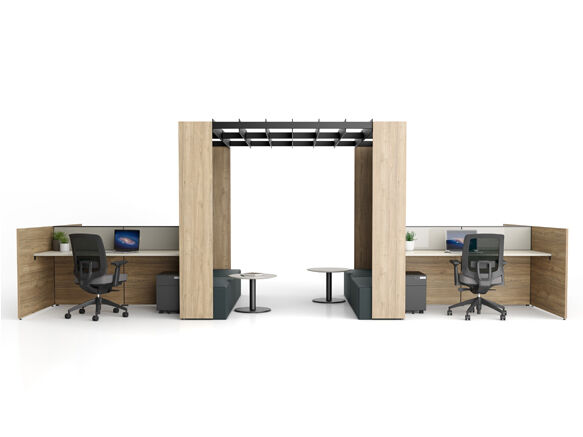 Axel pavilion and workstations
Resources
Charmed by the Axel Pavilion collection? Consult our support documents and image bank for more information on this collection. Didn't find what you were looking for? Contact our Customer Service Team.
Price List
I'm already an Artopex member
I don't have an account yet.
Obtaining an account takes up to 72 hours (business days only, Customer service opening hours, from Monday to Friday, between 8 A.M. and 5 P.M.).
Request an access