Silence is now part of your space
Mute BoxTM is available in Solo for a single person or in Collab for meetings with 2 to 4 people. Sometimes a refuge, sometimes an enclave for a multimedia meeting with colleagues, Mute Box improves privacy and wellness in open areas.
Freestanding booth that can be easily integrated into any space, without requiring changes to the existing building.

Superior acoustic performance: double glass walls and 3-inch air chamber, door seals, high density soundproof.

Optimized ventilation with high performance air flow and adjustable power.
Multi-outlet options available to plug in your mobile or computer and three screen configurations available for the Collab.

A variety of interior and exterior finishes to choose from.

Can be personalized with a choice of furniture.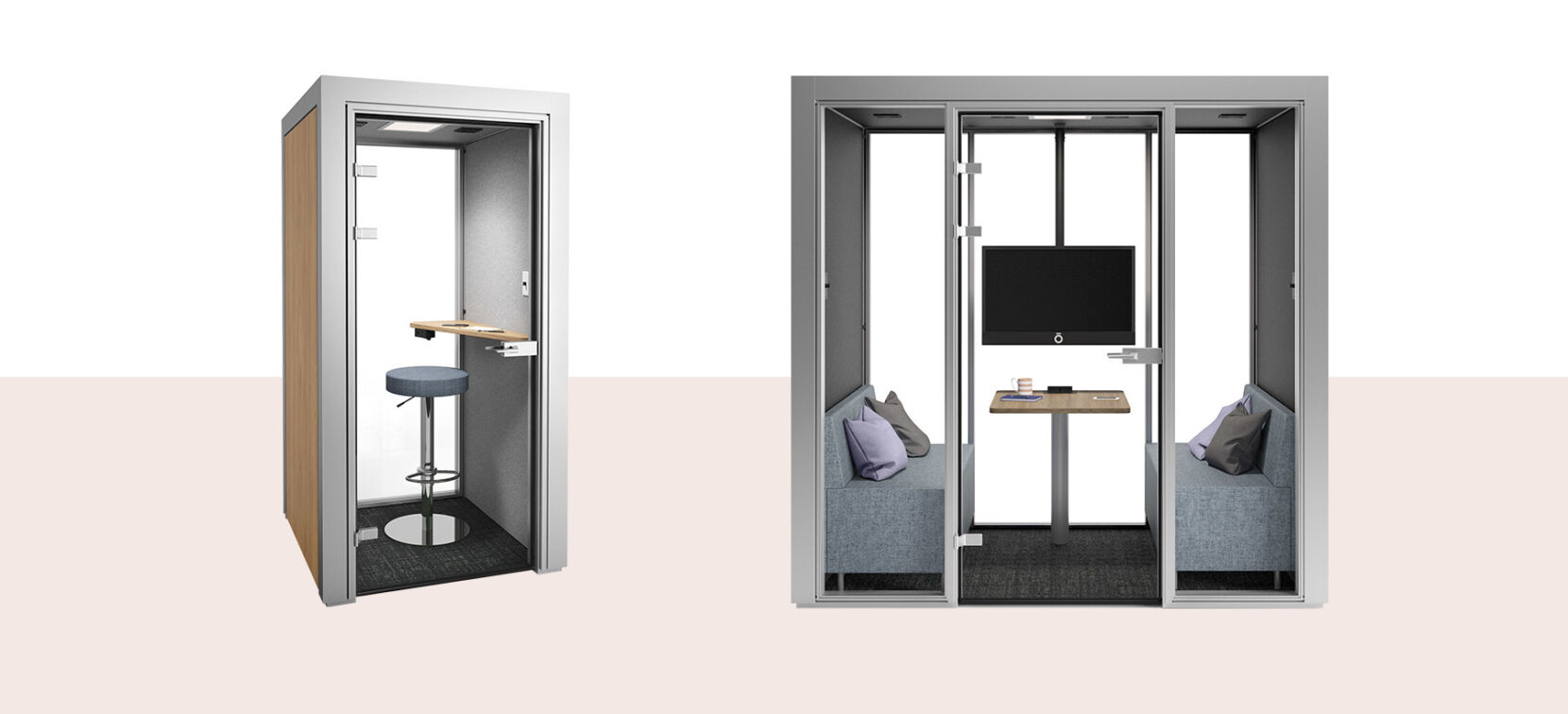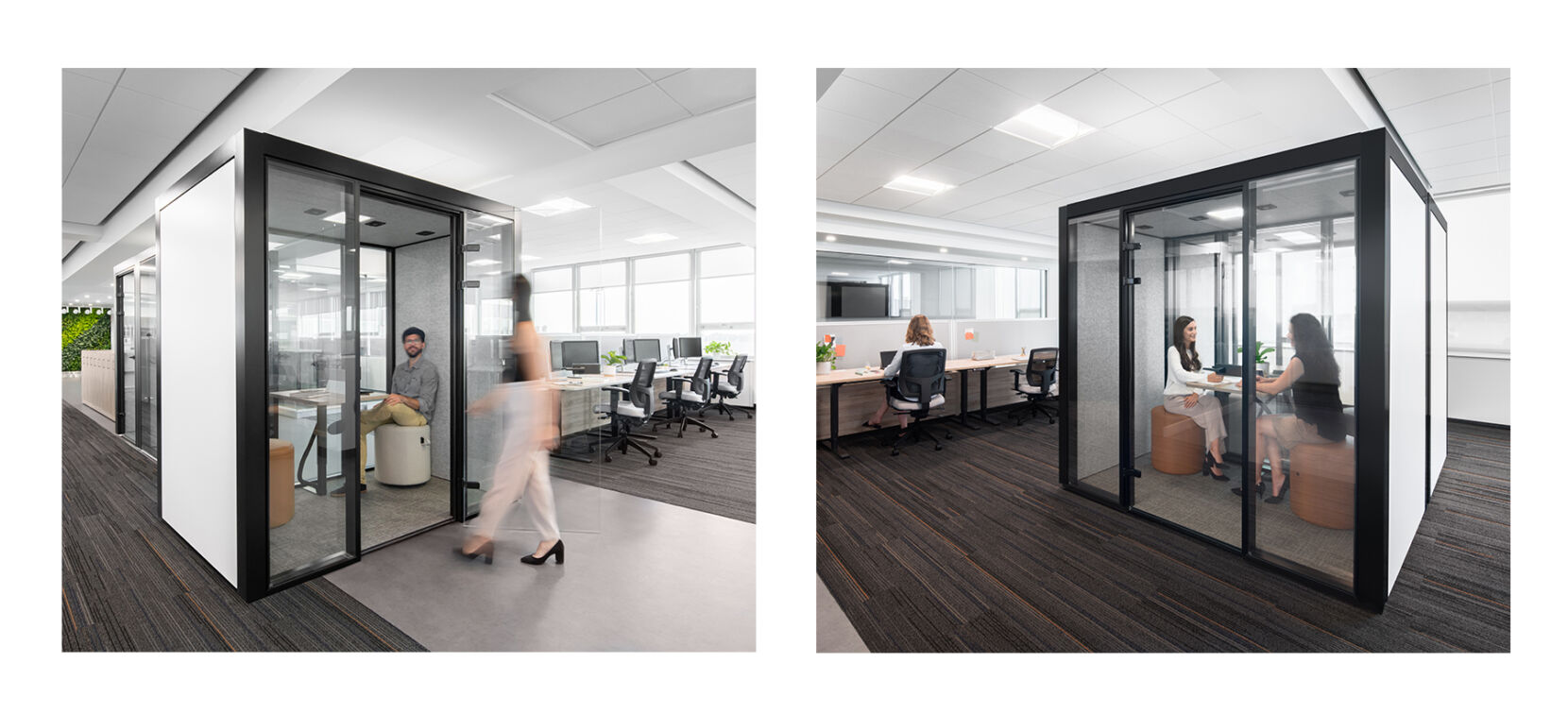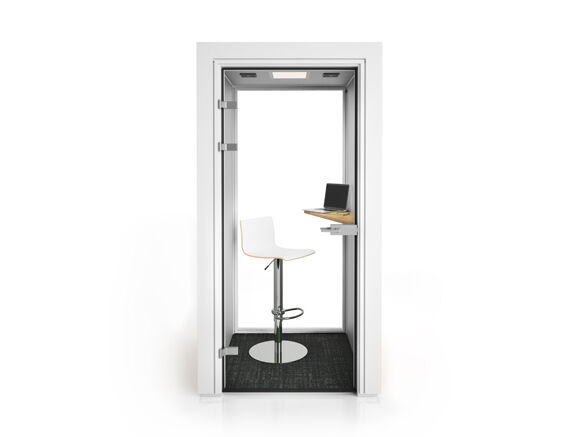 The Mute Box complements open spaces by offering compact, acoustically optimized booths that can be integrated anywhere in an open area.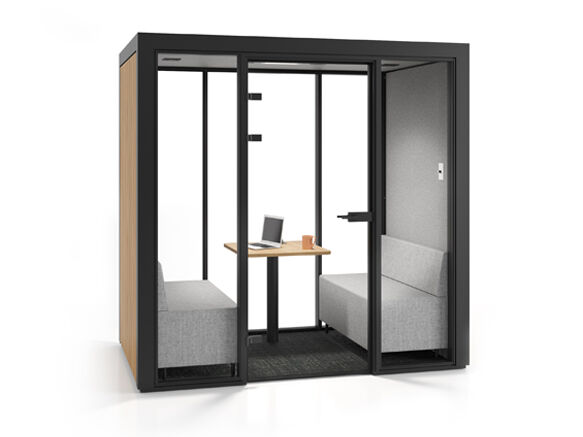 The Mute Box includes optimized ventilation with high performance air flow and adjustable power. An important advantage to ensure the wellness of the booth users.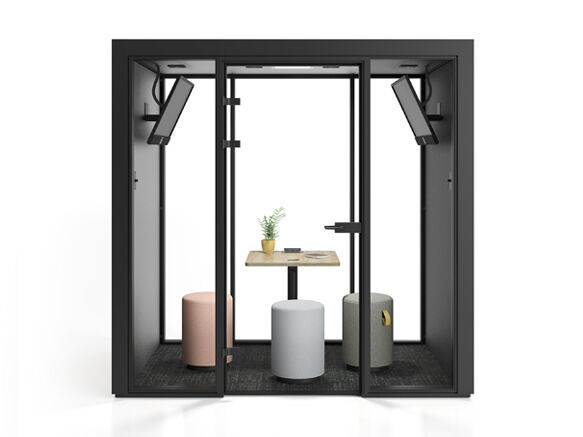 The Mute Box offers many layout and furniture choices to match your booth's vocation.
Explore the finishes, textiles and components of Mute Box
Resources
Charmed by the Mute Box collection? Consult our support documents and image bank for more information on this collection. Didn't find what you were looking for? Contact our Customer Service Team.
Price List
I'm already an Artopex member
I don't have an account yet.
Obtaining an account takes up to 72 hours (business days only, Customer service opening hours, from Monday to Friday, between 8 A.M. and 5 P.M.).
Request an access