Artopex is pleased to have had the opportunity to participate in the transformation of the head office of St-Denis Thompson, which specializes in the restoration of masonry and concrete buildings. The value of the business is creativity, and this is reflected in the choice of furniture. Thus, the specifiers behind this project have opted for furniture with bright colours like orange, yellow and green. In addition, the new offices were intended to encourage collaboration between employees. The company has therefore chosen to integrate Axel open-concept offices while taking care to include areas of concentration for moments requiring greater privacy.
Located in Montreal, the head office of St-Denis Thompson is truly magnificent: from the reception desk to the common workspaces, closed offices and cafeteria. Here are some pictures of the result of a great collaboration between St-Denis Thompson, Oburo and Artopex:
Cafeteria
Products shown in this photo:
Concentration Area
Products shown in this photo:
High-back armchairs: High-back Fjord with tubular base and shelf, Alpine (TDJD) fabric, Douglas Pine (DP) laminate shelf;
Chairs: Nuke, Black (01);
Tables: Take Off Conference, White (BW) tubular leg with round base plate.
Open Office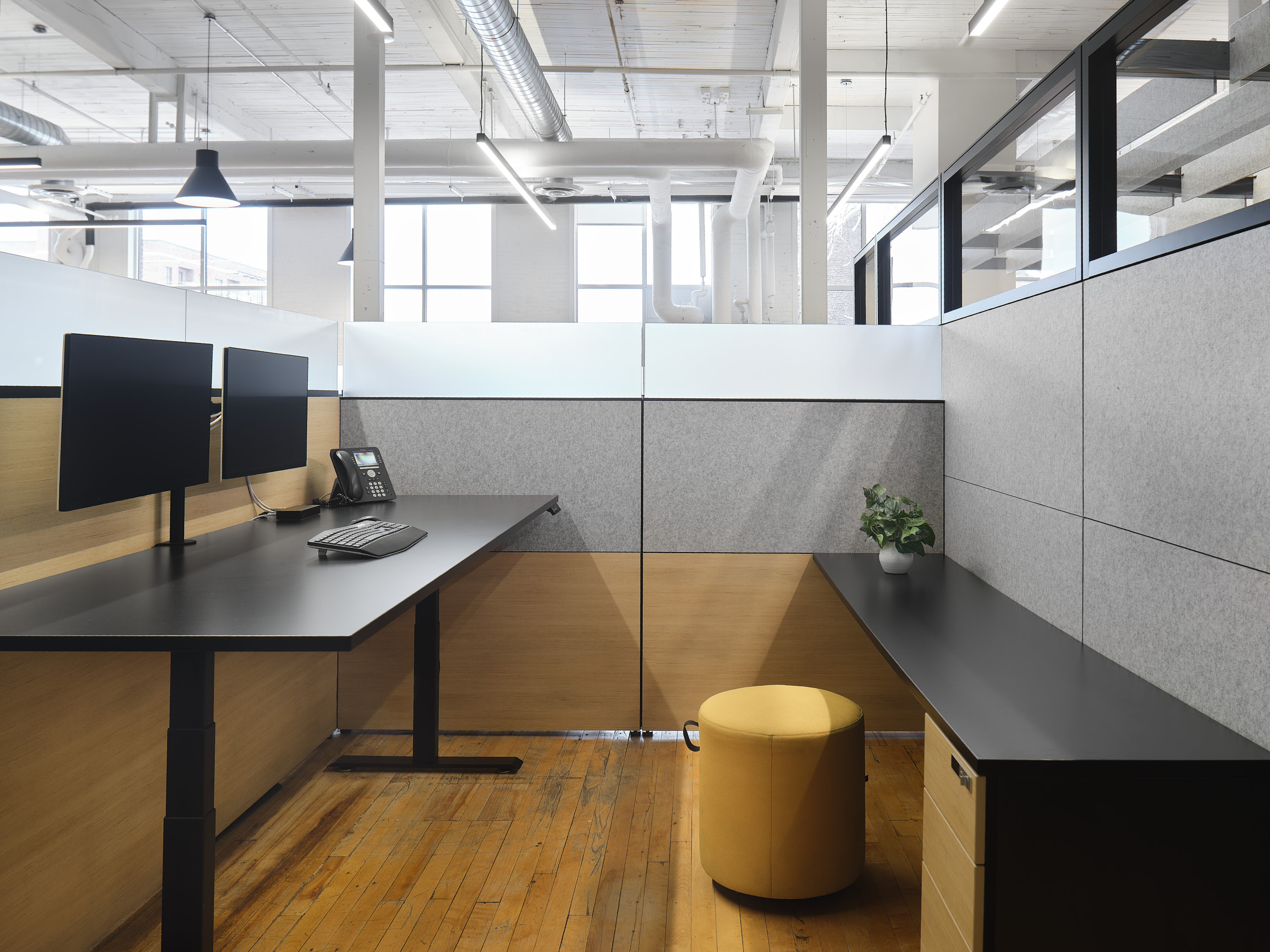 Products shown in this photo:
Partitions: Axel system, Douglas Pine (DP) Laminate Base Frames, Frosted (Gi) Glass Screen inserts, Black Enamel (3067) Open Frames;
Element: Element Active Seating, Sunlight (GE23) fabric;
Storage: support box without top with Noki lock, laminated Douglas pin, rectangular surface Black (special).
Thank you to St-Denis Thompson and Oburo for their confidence in this project!
Take a look at our other case studies