In the dynamic world of business, productivity and efficiency are essential elements for the success of a company. A well-designed organization of the workspace can have a significant impact on employee performance. Customized storage solutions, such as lockers, offer a multitude of benefits that contribute to an organized and high-performing environment. In this article, we will highlight the multiple advantages that lockers, particularly those offered by Artopex, bring to businesses in creating an environment conducive to success.
A crucial asset to balance professional and personal life in today's hybrid work model

The balance between professional and personal life is undoubtedly a crucial issue nowadays. Faced with this growing concern, the use of personal lockers emerges as an innovative approach. Their utility continues to grow, especially in the era of hybrid work policies with unassigned workstations gaining popularity.

Personal lockers represent much more than a simple storage convenience; they offer a versatile and practical solution for employees working in different work environments. The flexibility they provide is invaluable for individuals seeking to maximize their productivity while preserving their well-being. This contributes to creating a sense of stability and comfort, regardless of the current work mode. Whether employees opt for hybrid work, alternating between the office and teleworking, or choose an unassigned work mode, personal lockers adequately meet their needs. By providing them with a dedicated space for their personal belongings, they no longer have to worry about transporting them from one place to another, thus facilitating the transition between different workplaces. Employees can leave their workstations with peace of mind, knowing that their belongings are secure.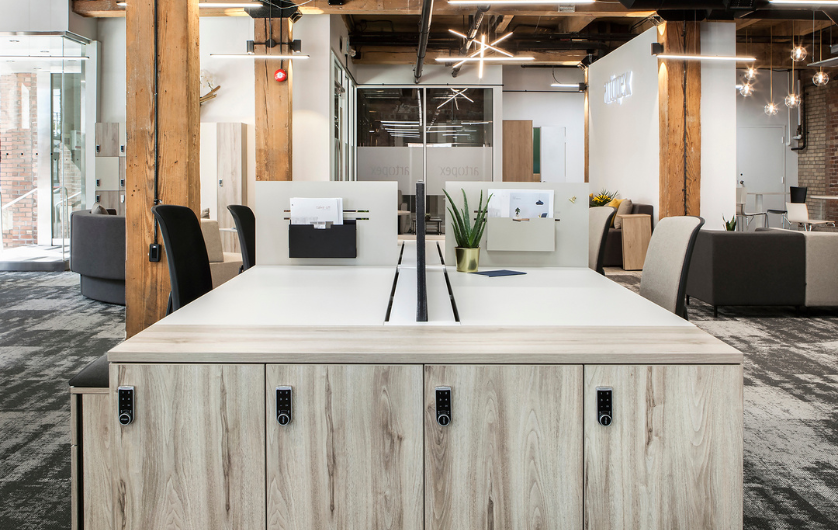 A functional and personalized design to optimize space

Modern lockers stand out with their ergonomic and functional design. They are intelligently designed to maximize the use of available space while providing convenient storage for employees' personal belongings. Their clever design aims to optimize space utilization while ensuring maximum storage capacity.

With various sizes and configurations available, lockers can be specified according to the specific needs of each company, regardless of its size or organizational structure. This versatility allows companies to customize lockers to seamlessly integrate them into their decor. Moreover, lockers come in a wide range of finishes, offering extensive customization possibilities. As a result, this contributes to creating an attractive and professional work environment, fostering employees' sense of belonging to their company. Similarly, having a personal storage space gives employees a sense of control over their work environment, which can improve their mood and satisfaction.

Artopex offers a wide range of locker configurations, including lockers with compartments, island lockers, and even lockers specially designed for shared tables. Looking for inspiration? Take a look at our Locker / Cloackroom space.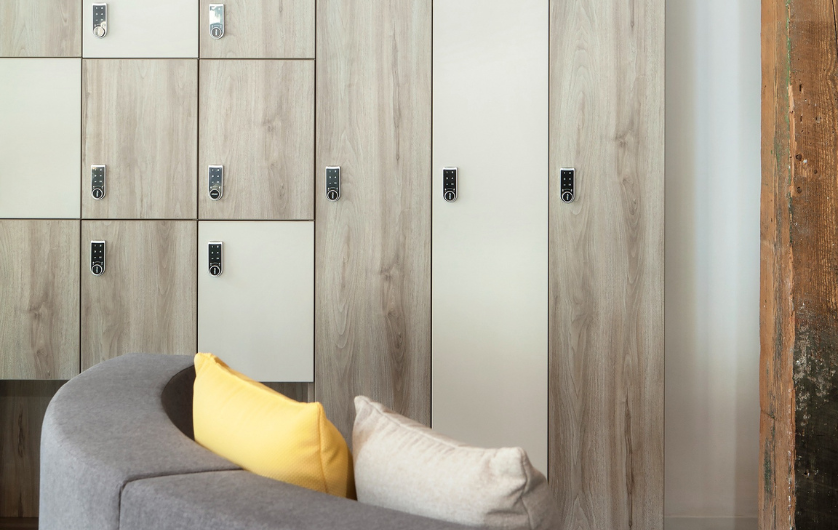 Increased productivity thanks to enhanced security and confidentiality

Security and confidentiality are major concerns in any workspace. Lockers must be equipped with a lock, ensuring reliable protection for employees' personal belongings. This way, employees can focus on their tasks without worrying about the security of their belongings, contributing to maintaining an organized workspace, which fosters productivity.

At Artopex, the Noki electronic lock has been developed to meet the needs of personal or multi-user use.
With their thoughtful design and features, lockers offer significant benefits for companies looking to create an attractive, functional, and conducive work environment for their staff's professional growth. By investing in lockers tailored to their needs, companies can reap the rewards of optimal organization, a pleasant working atmosphere, and increased productivity for their teams.

Click here to learn more about Artopex lockers!