We are proud to present one of our recent projects: the new WIPTEC distribution center in Longueuil!
WIPTEC offers order fulfillment services using state-of-the-art equipment. Its facilities in Sherbrooke and Longueuil stand out with their impressive footprint and modern architecture.
The designer behind this project, Julie from Signé Labelle, was looking for a manufacturer that would allow her to create a dynamic work environment using the innovative company's corporate colors. It was Artopex's red Fjord chair and personalized service that charmed the designer. Two years later, nearly 200,000 square feet of office space were furnished with Artopex! It was a perfect collaboration between the Artopex team and Julie Labelle. Together, they chose products that align perfectly with the company's image and the building's architecture.
This sizeable project allowed us to showcase several of our product lines in a variety of spaces including the private office, training room, lounge area, collaborative space, conference room, cafeteria, open space, and reception! Take a look:
Reception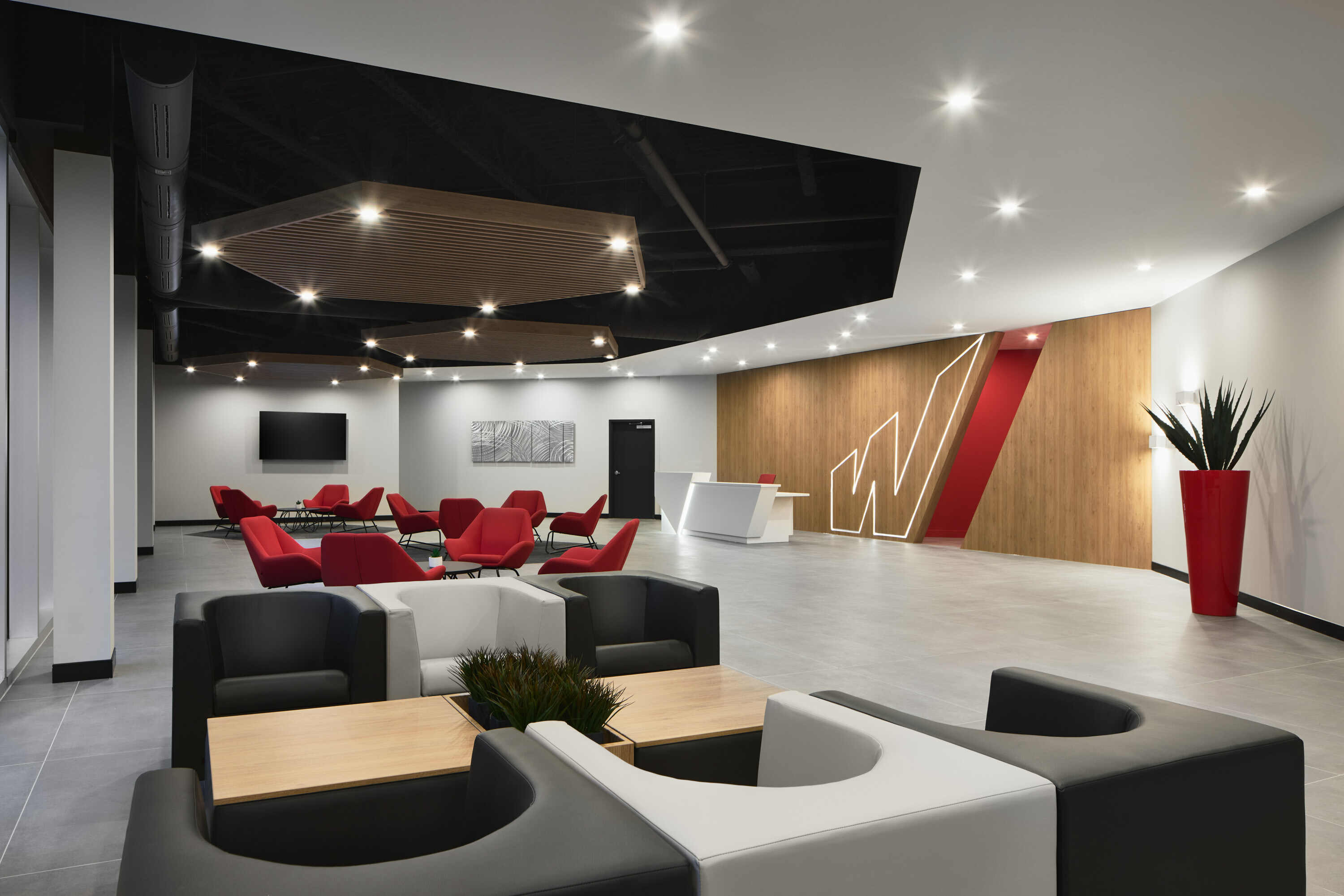 Products featured in this photo:
THE red chairs: Fjord chair, Genesis Lipstick fabric (GE36), black metal tubular base
Lounge chairs: Cuadro chair, Chinchilla faux leather (TU69), J.E Turner Grey faux leather (TU93)
Small tables: upholstered Cuadro table with plant box (special item), Ginger Root laminate (GG), Chinchilla faux leather (TU69)
Cafeteria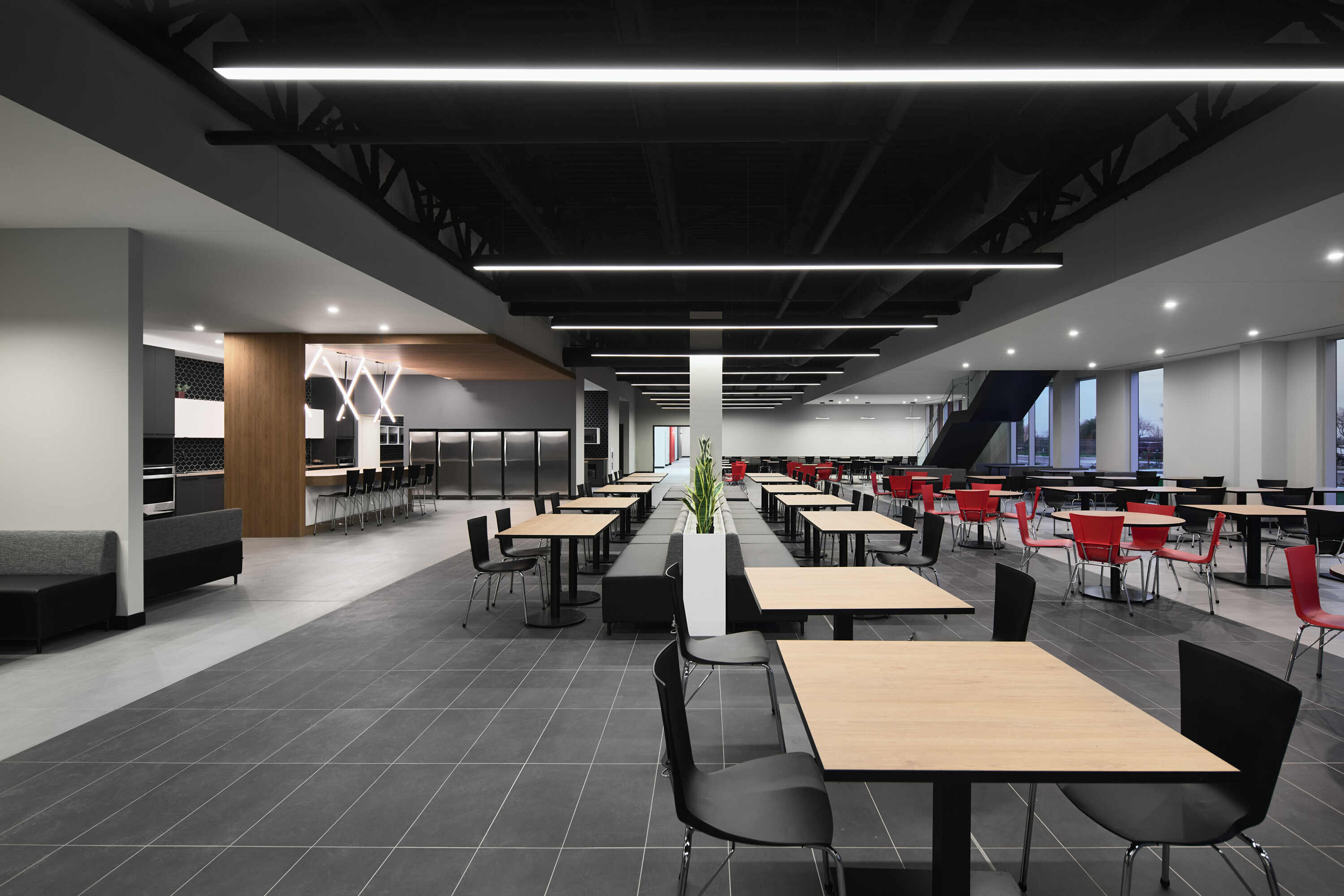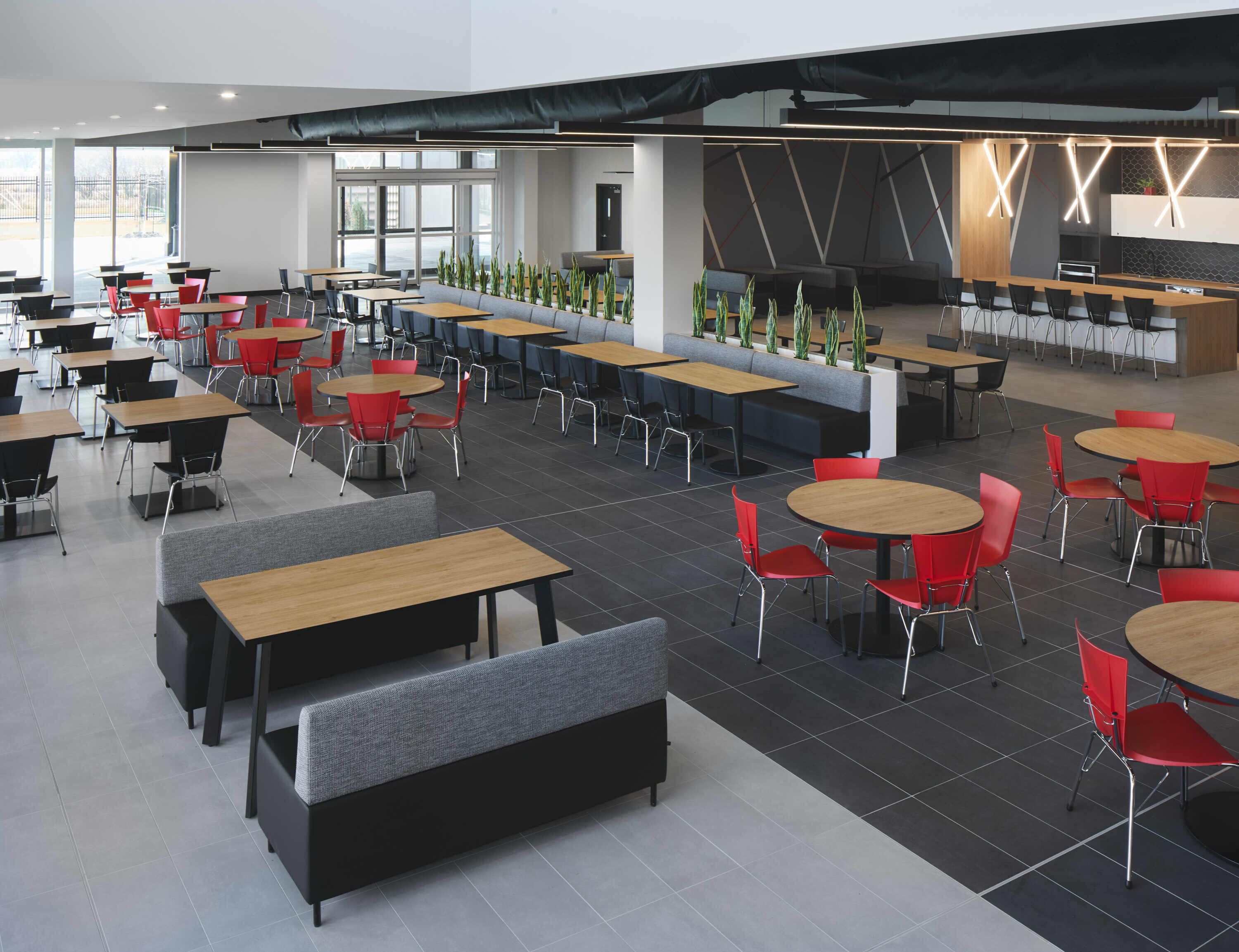 Produits présentés sur ces photos :

Human Resources Reception with Interview Rooms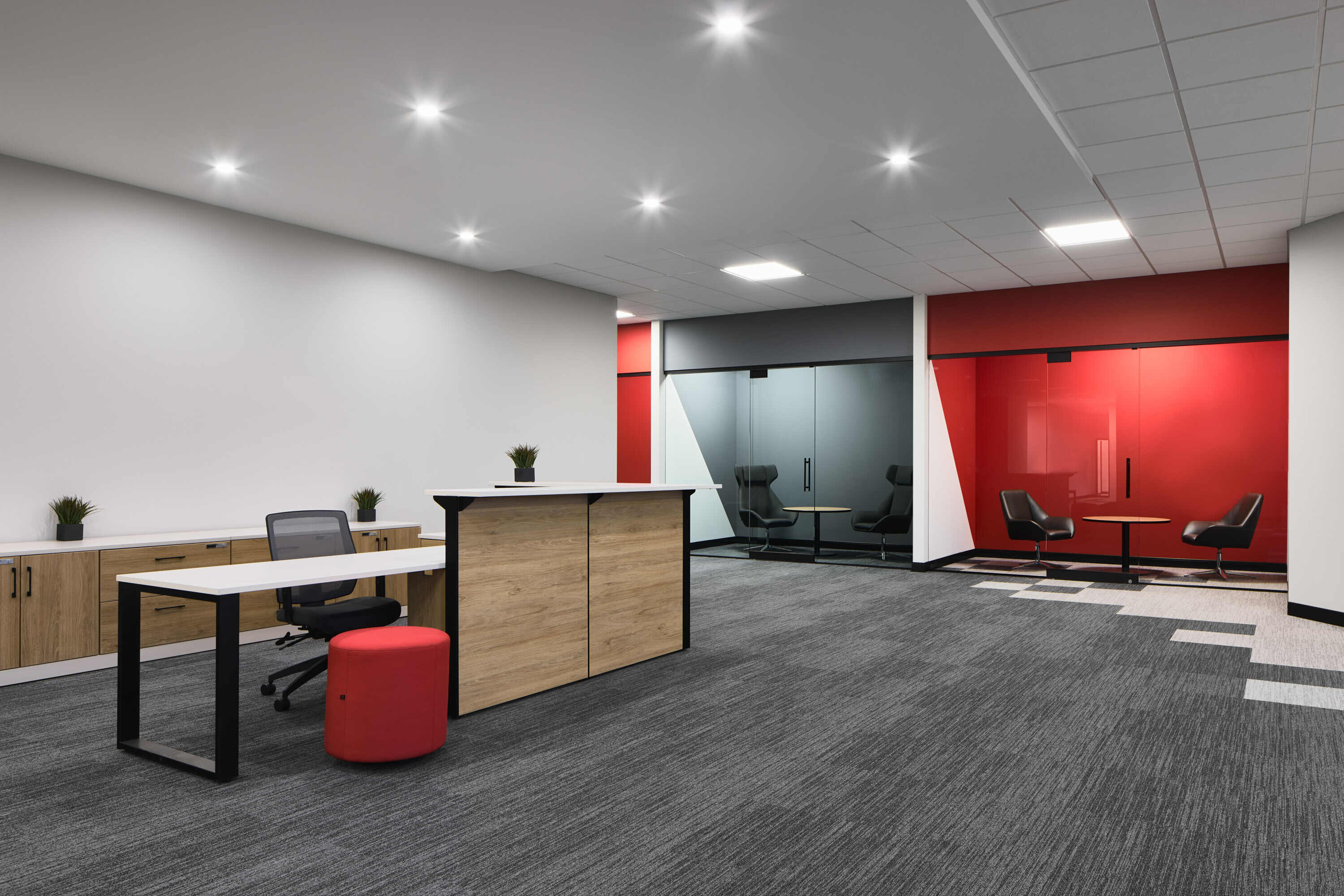 Conference Room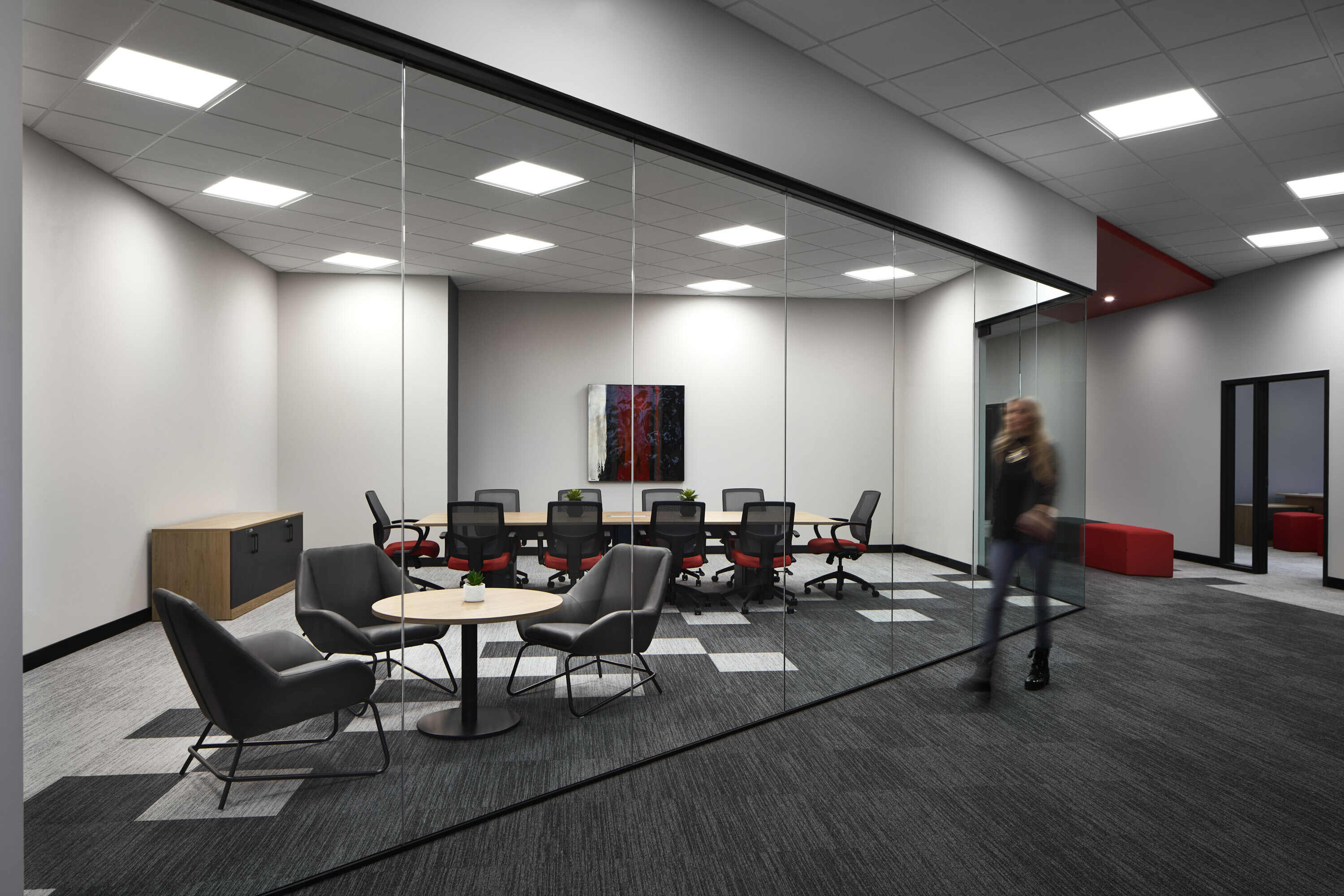 Products featured in this photo:

Lounge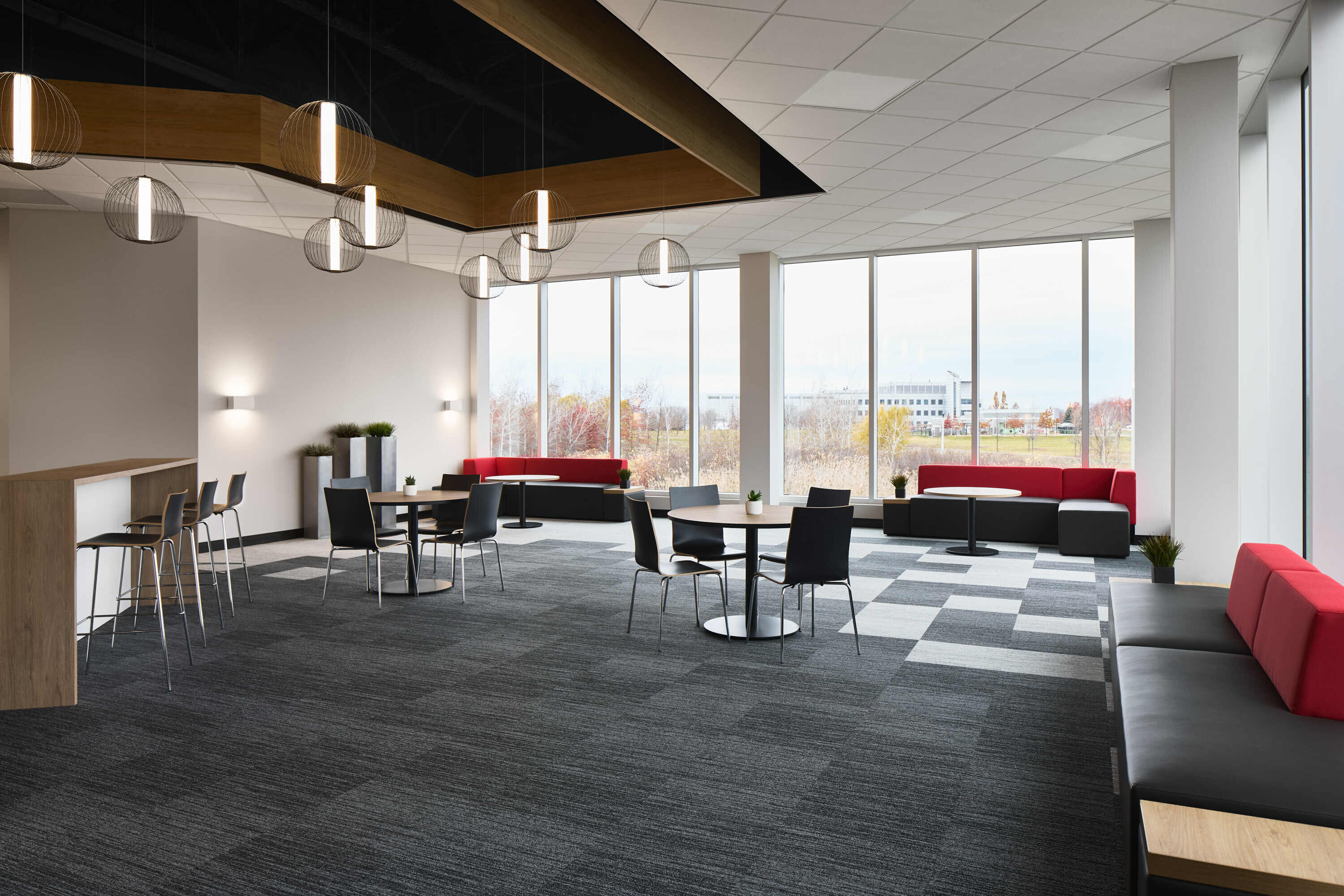 Products featured in this photo:

The specifiers behind this project did a remarkable job! They managed to convey the personality of WIPTEC in every room, from the choice of furniture to the selection of finishes and colors. What do you like most about this project?
To download the photos, click here!
Take a look at our other case studies